Collectornuts

Click on an image
to enlarge it.
Photographs on this
page were taken
by M.L. Cook on
6 July 2007
Brunersburg Cemetery
Noble Twp, Defiance Co, OH
Located in Section 15 of Noble Twp, just off state route 15 about 1/2 mile west of US 24. Records were read by Harold and Erma Rulma in Sept 1981 and again by Bill Moore and Wesley Spacht.

Many of the tombstones in this cemetery are still legible but some are broken or missing. Complete information about burials in this cemetery can be found in the following book:
Tombstone Inscriptions in Noble Twp, Defiance Co, OH. (2005). Published by the Defiance County Genealogical Society. This book is located in the Ohioanna Room, Defiance Co. Public Library.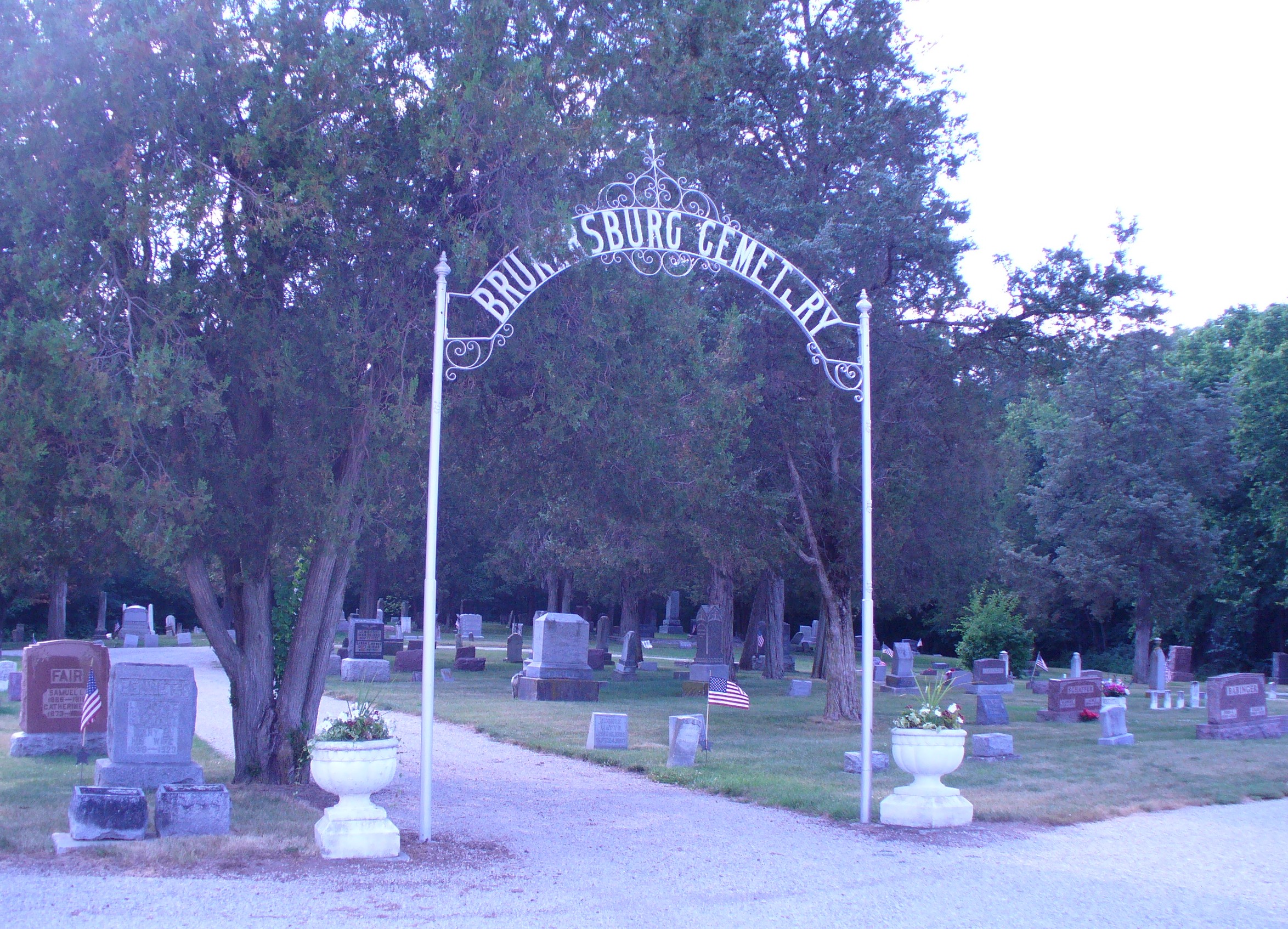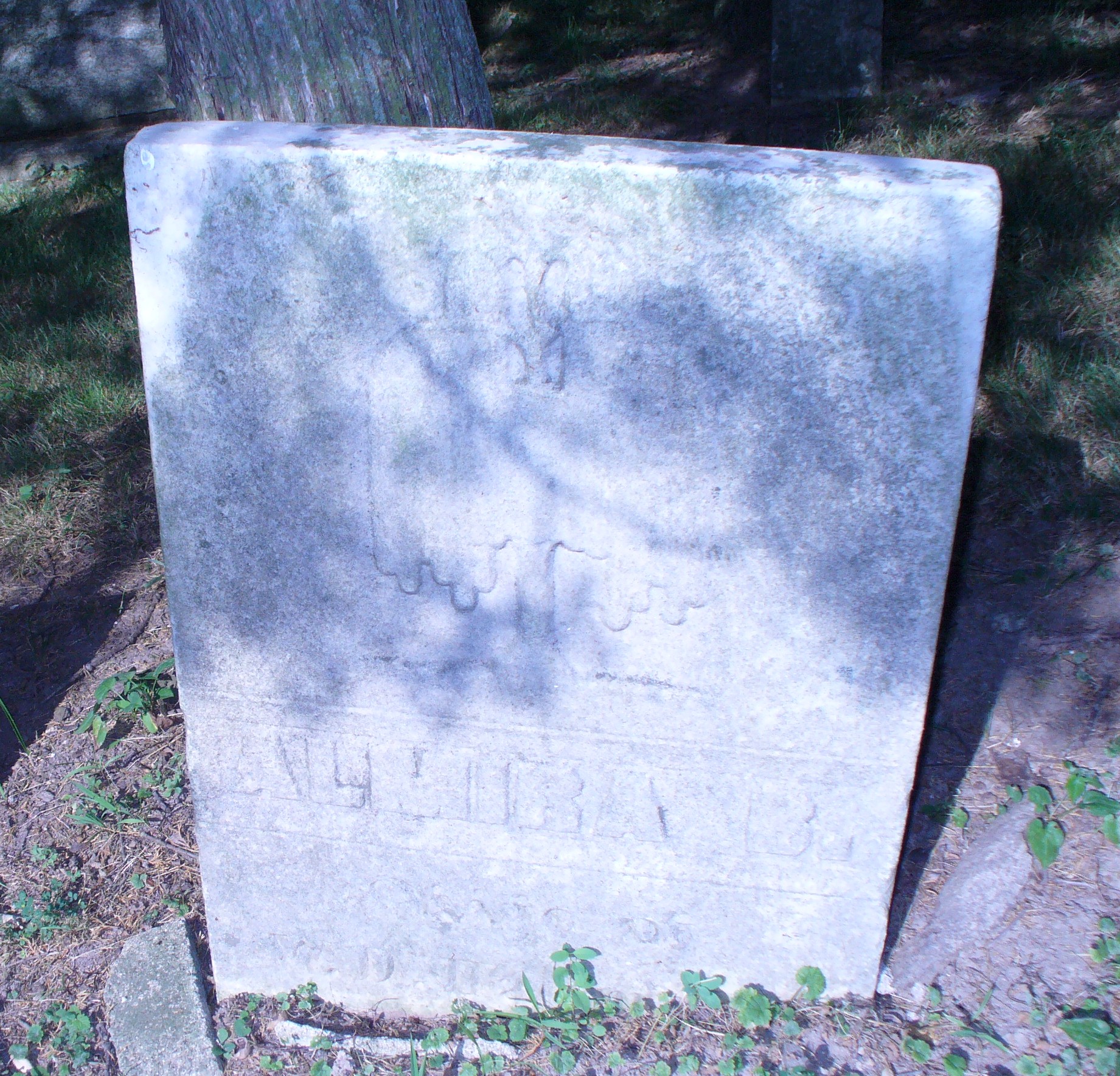 Tombstone of Almira B.
Wife of
W.D. Haymaker
No dates on the stone, but she died
12 Aug 1854 at age 26.
A weeping willow is engraves
at the top of the stone.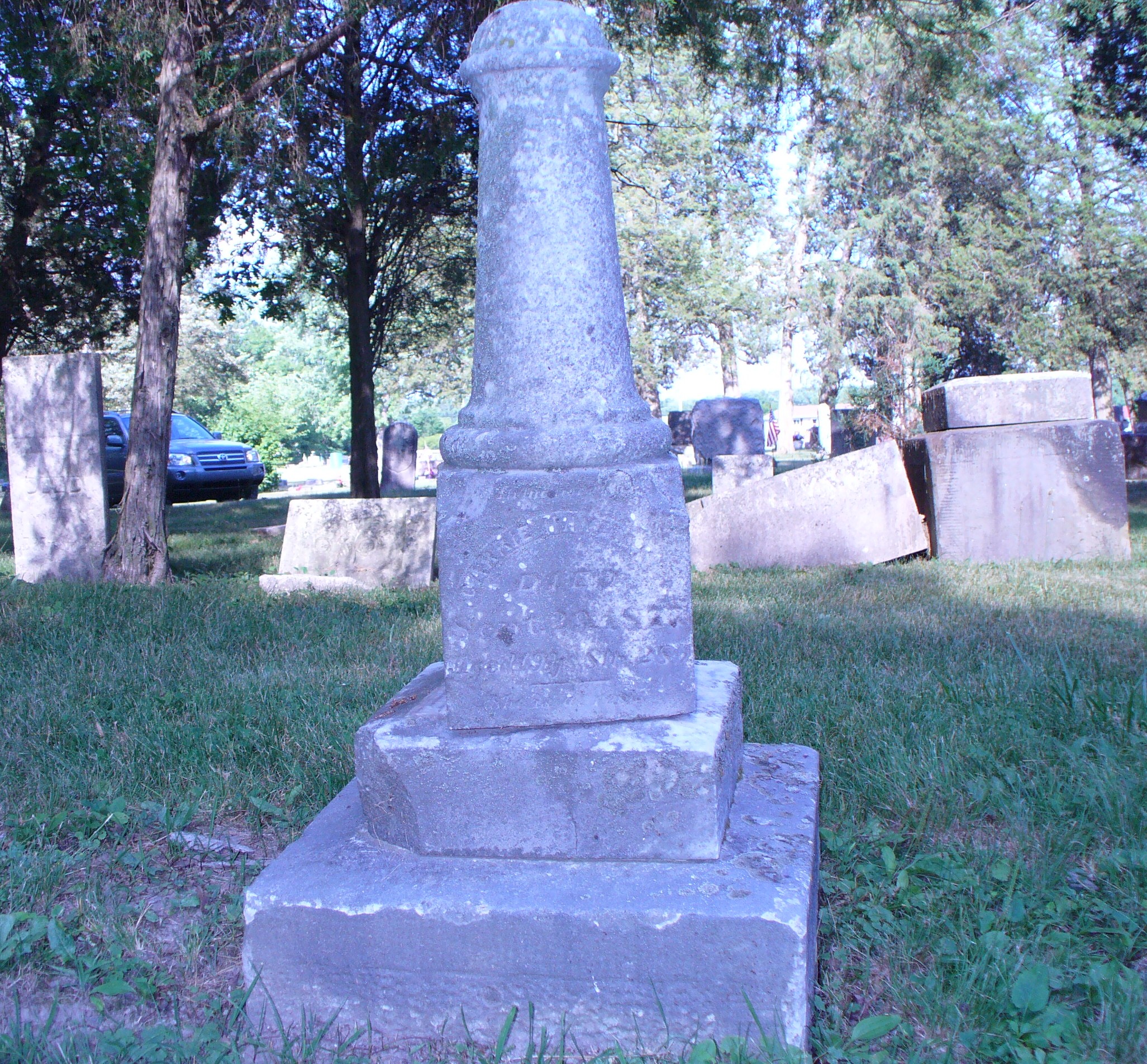 Tombstone of
Carrie Haymaker
Died
29 Sept 1877
Aged 19y 8m 28d
Daughter of W.D. Haymaker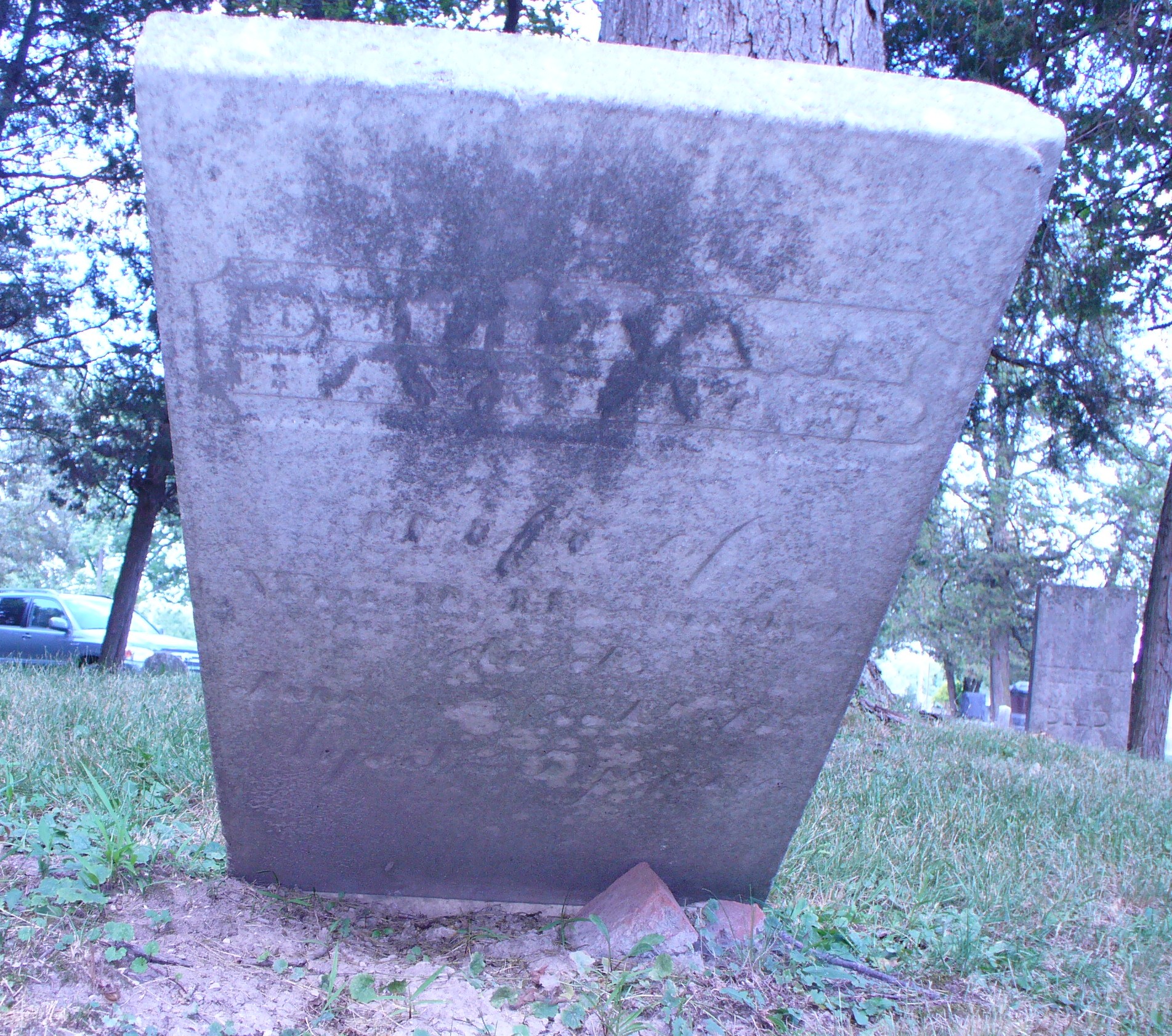 Tombstone of
Delia Ann
Wife of
W.D. Haymaker
Died June 27, 1843,
age 25 yrs
This stone is leaning forward at
about a 45 degree angle.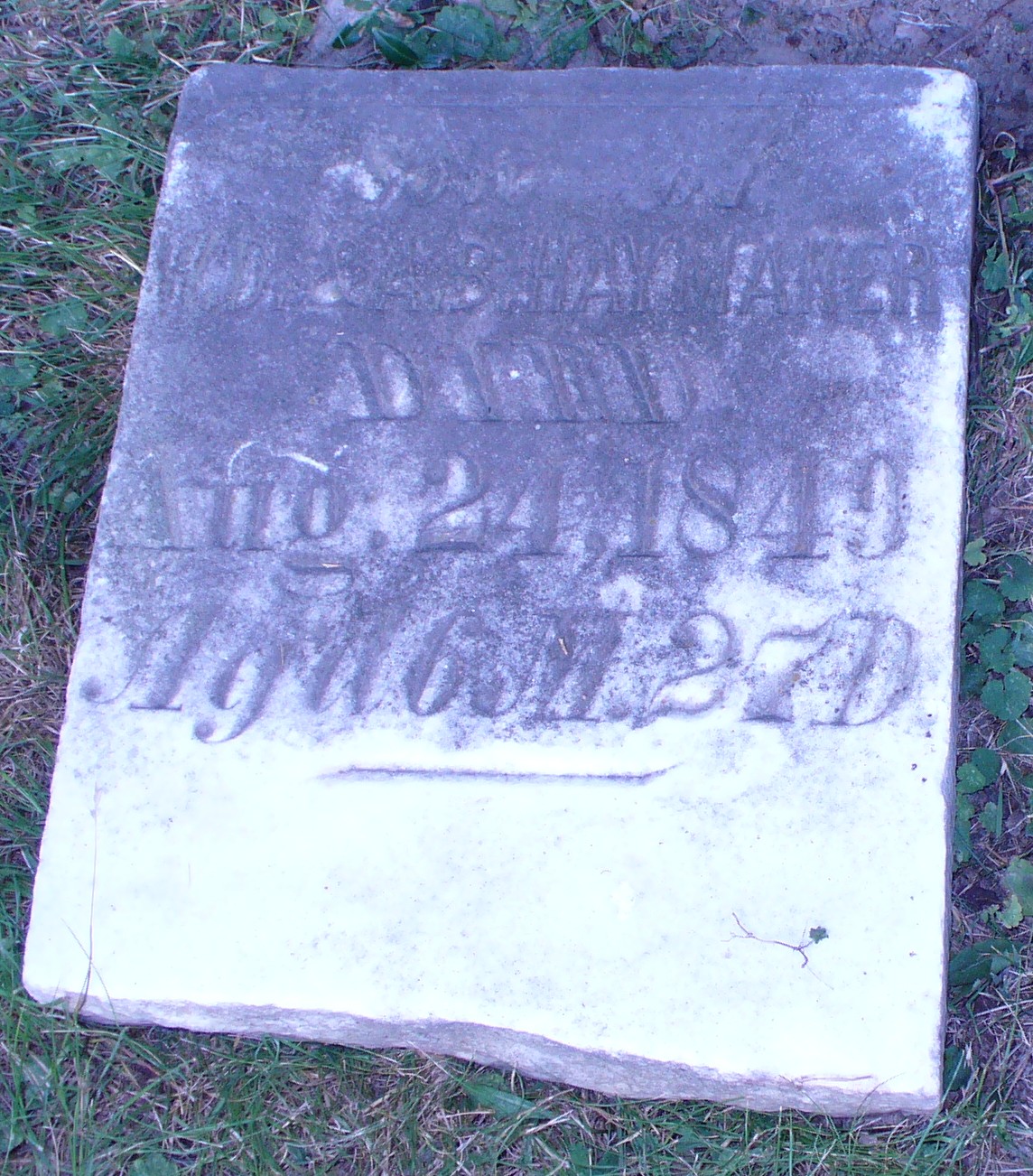 Broken stone
Inscription reads
Son of WD and
AB Haymaker
Died Aug 24, 1849
Age 6m 27d
This is the stone of
Franklin B. Haymaker