Kuttawa Cemetery
This cemetery is located in Kuttawa, Lyon County, Kentucky.
at the northern edge of Lake Barkeley. The cemetery was in
excellent condition when Mary Lou visited on 25 June 2006.
Click on an image to see a larger version
Return to
Home Page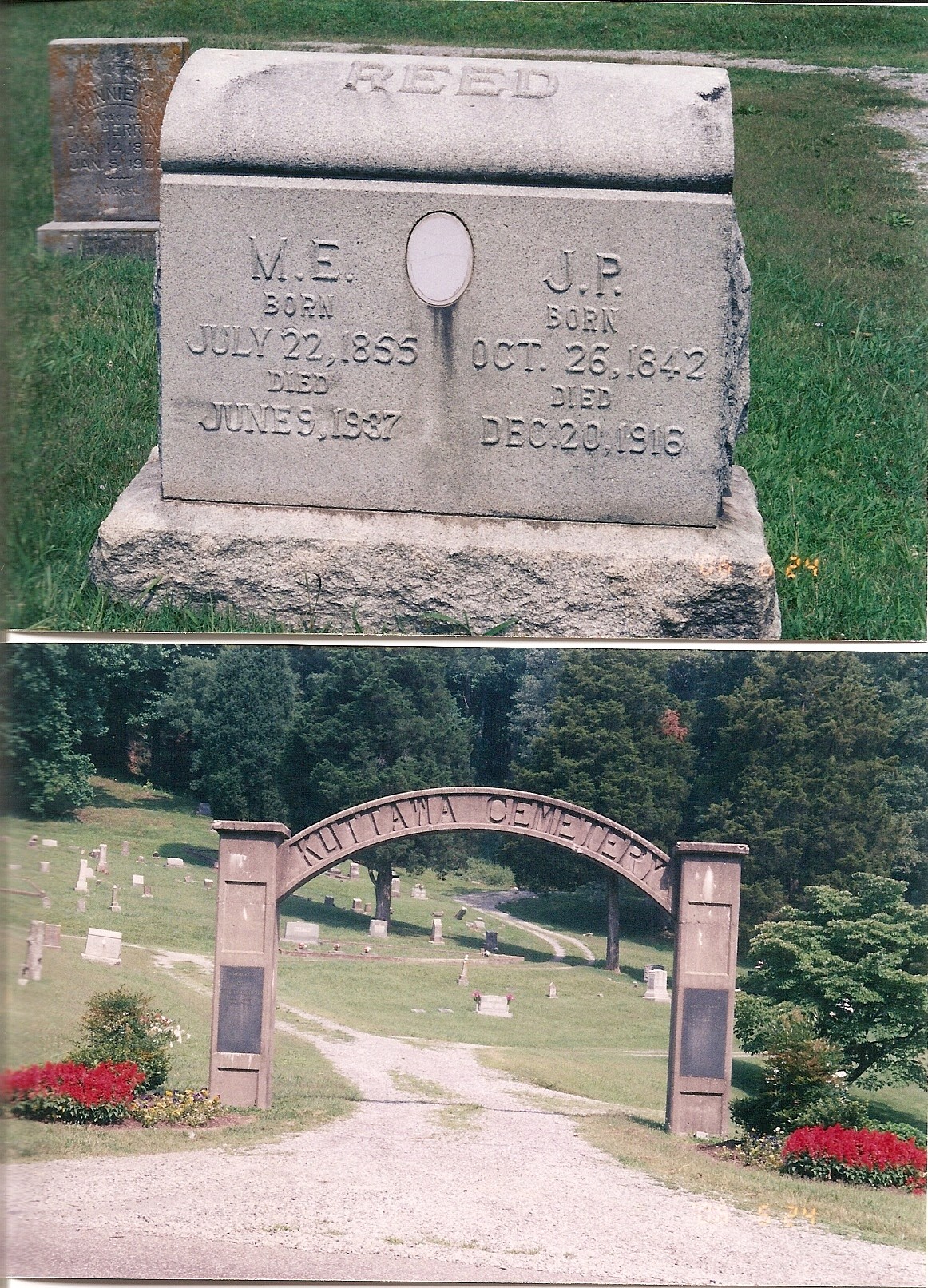 These pictures show the entrance to Kuttawa Cemetery
and the stone of
John Patrick Reed (1842 - 1916),
brother of my ancestor Aaron Watson Reed,
and his 3rd wife,
Martha Eleanor "Mattie" Reed (1855 - 1937).
The Reed stone is close to the entrance on the left side, near the road.