Mead Family
Cemetery
The pictures on this page were taken on 21 July 2004 by Mary Lou Cook at a small cemetery in Warren County, sometimes known as Fish Hollow Road Cemetery. Only five graves are located in this little serene place, located near Loon Lake in Warren County, NY. Directions and a map were kindly provided by Phyllis Bogle, Historian of Chester, NY and information about the location was given by Marjorie Swan, Historian at Lake George Municipal Building, Warren Co, NY.
Directions from Chestertown, NY: Travel west on Route 8/9 for several miles to Loon Lake. Keep going around the west side of Loon Lake. As the road turns north it becomes Route 9. After going completely past Loon Lake, turn left on Igerna Road. Follow Igerna past Walker Road and turn left on Fish Hollow Road until reaching a fork in the road. The left fork dead ends at an old abandoned house and barn. Take the right fork, which dead-ends at the Grecco property. Just before reaching the Grecco property, turn left on Moan and Groan Rd. This is marked private, and according to Mrs. Grecco, it is the property of the Gottermans. The cemetery is only a short distance down the private road, on the right in a clearing.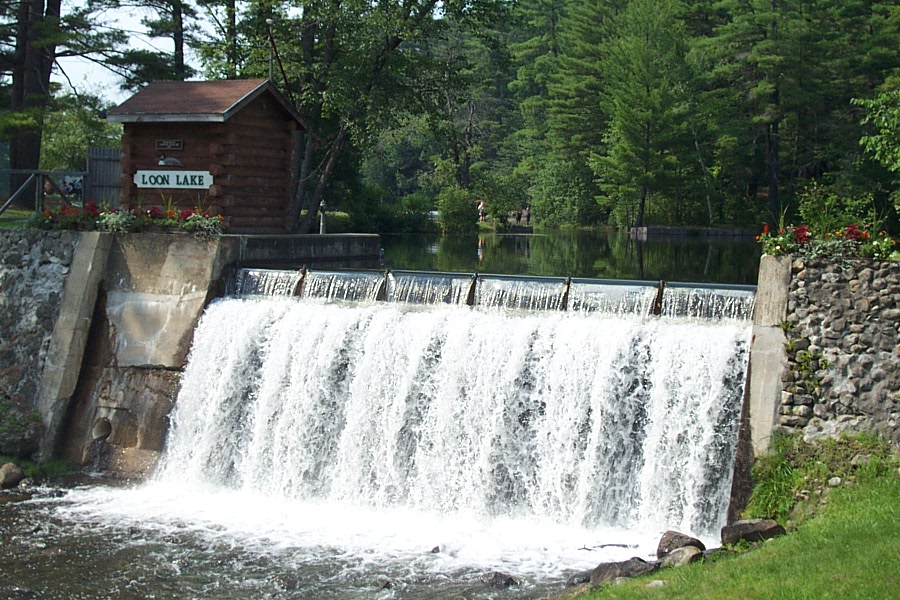 Beautiful waterfall
at the foot of Loon Lake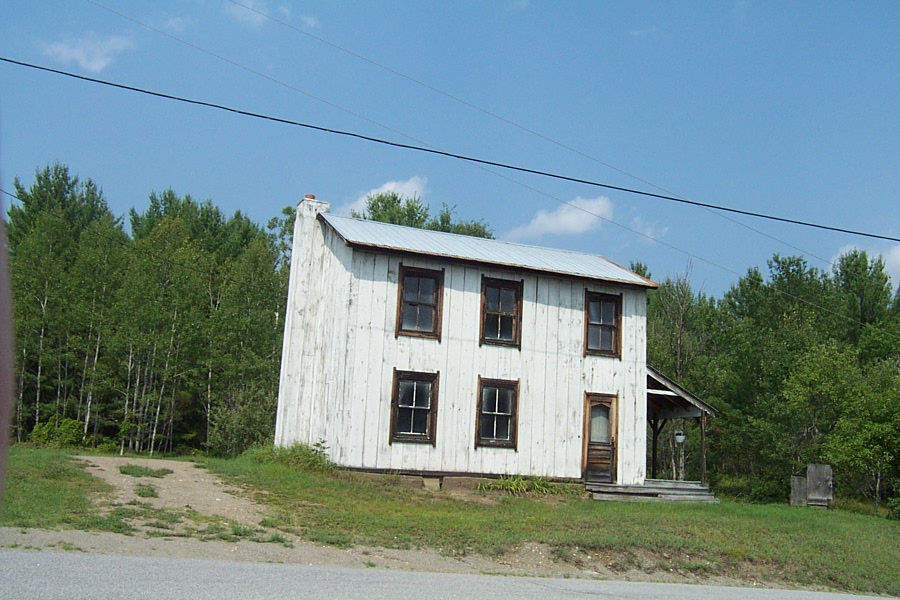 House on Igerna Road opposite the turn
to Fish Hollow Road -
note the wide wood planks.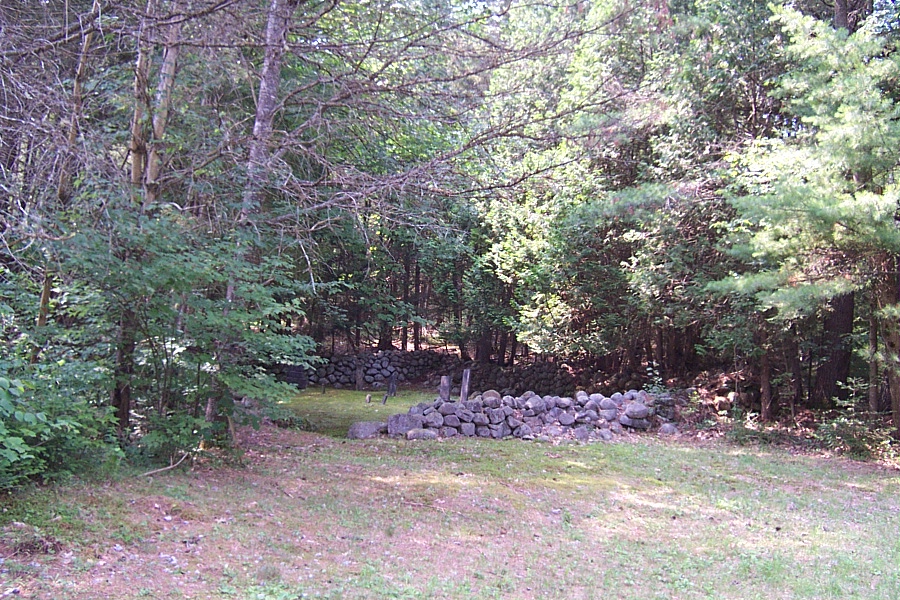 This is the view from
the road as you
approach the cemetery.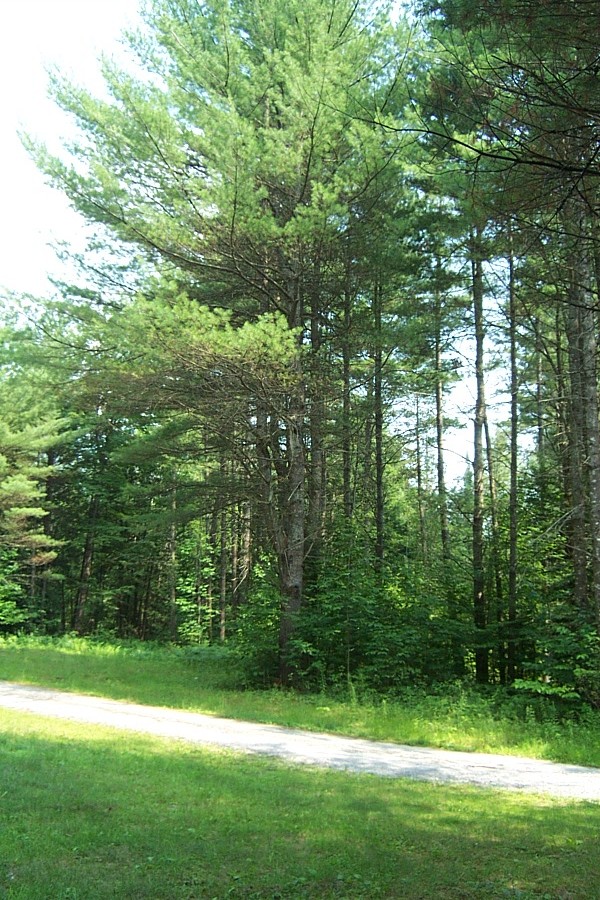 View from the cemetery
across the road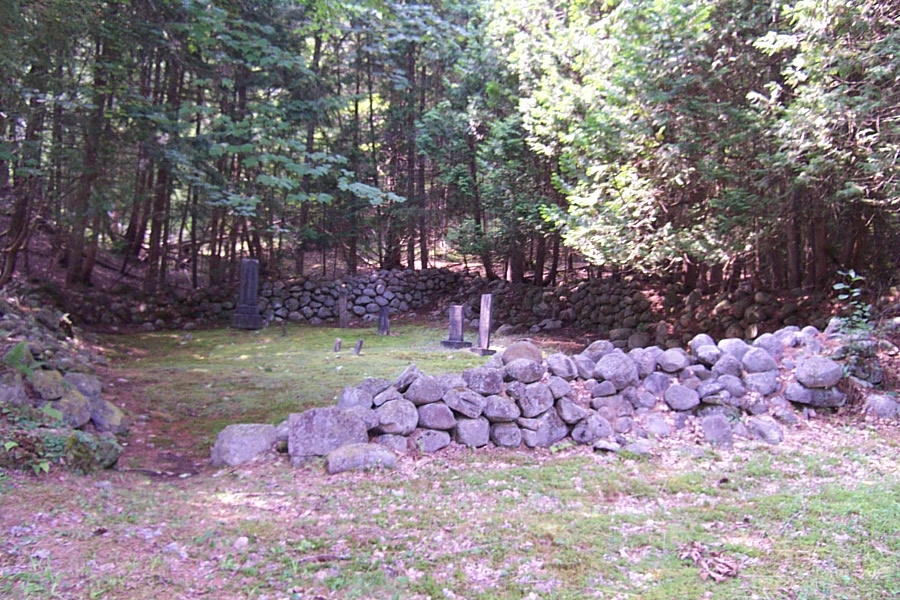 Here one can see
a break in the fence
used to enter the cemetery.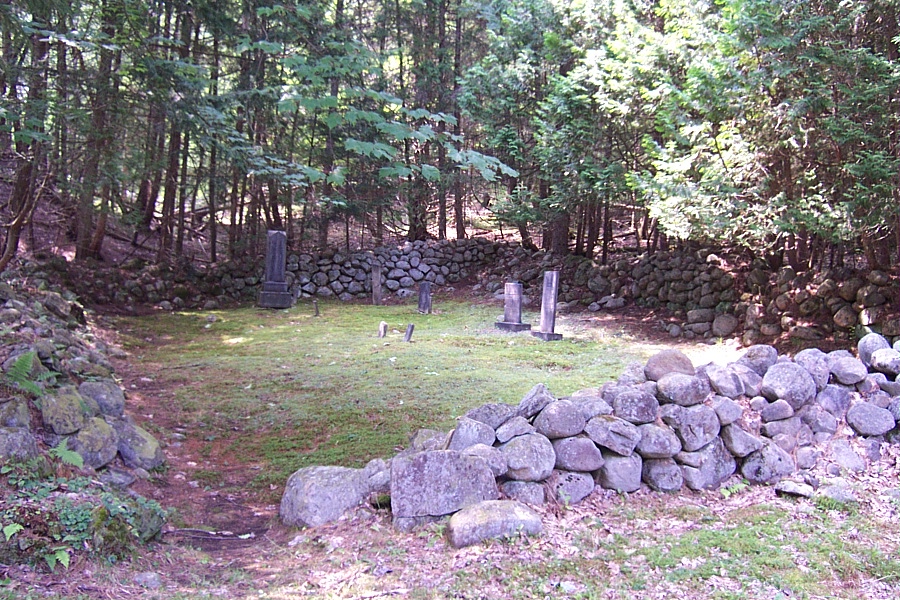 Walking closer to the
cemetery, one can see
the stones and
the mossy ground.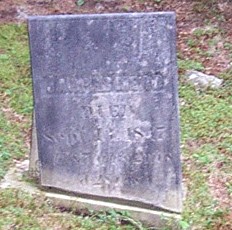 Broken stone of
Jasper Mead
Died 13 Sep 1847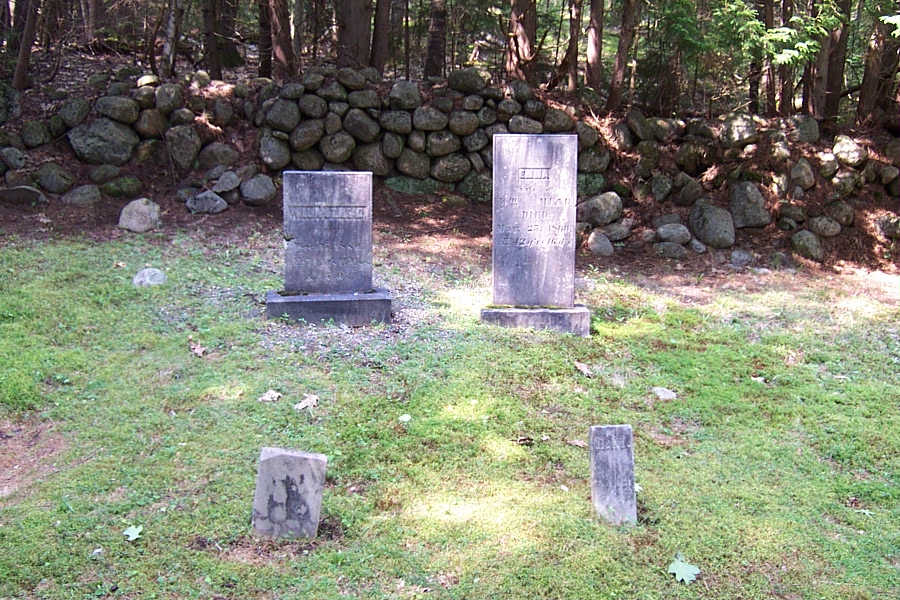 Stones of
William T. Mead
(died 15 Dec 1880)
& his wife, Emma Thompson
(died 25 Mar 1860)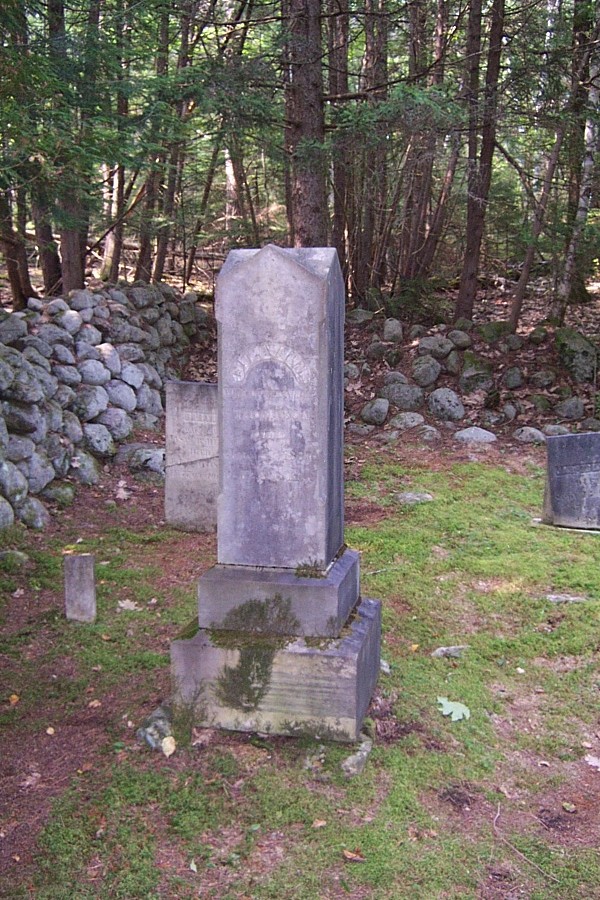 Stone of
Sherman Thompson
Behind it are the stones
of Jasper & Sarah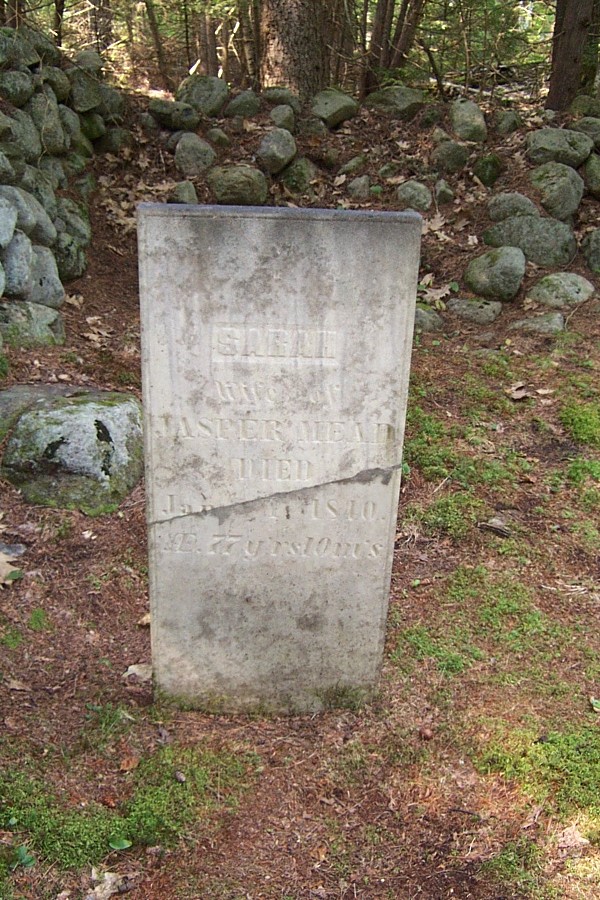 Repaired stone of
Sarah Mead
(died 1 Jan 1840)
Wife of Jasper Mead