Collectornuts


Mt. Pleasant Cemetery
Located about 1.5 miles north of Claypool on Rt. 15 in Warsaw, Kosciusko County, Indiana. The Yotter and Pontius grave stones are located east of the church, which is no longer used. According to the people living near the cemetery, there was a plague in the area in the early 1900s. Photos were taken by M.L. Cook 5 July 2007.

Click on an image to see a larger version.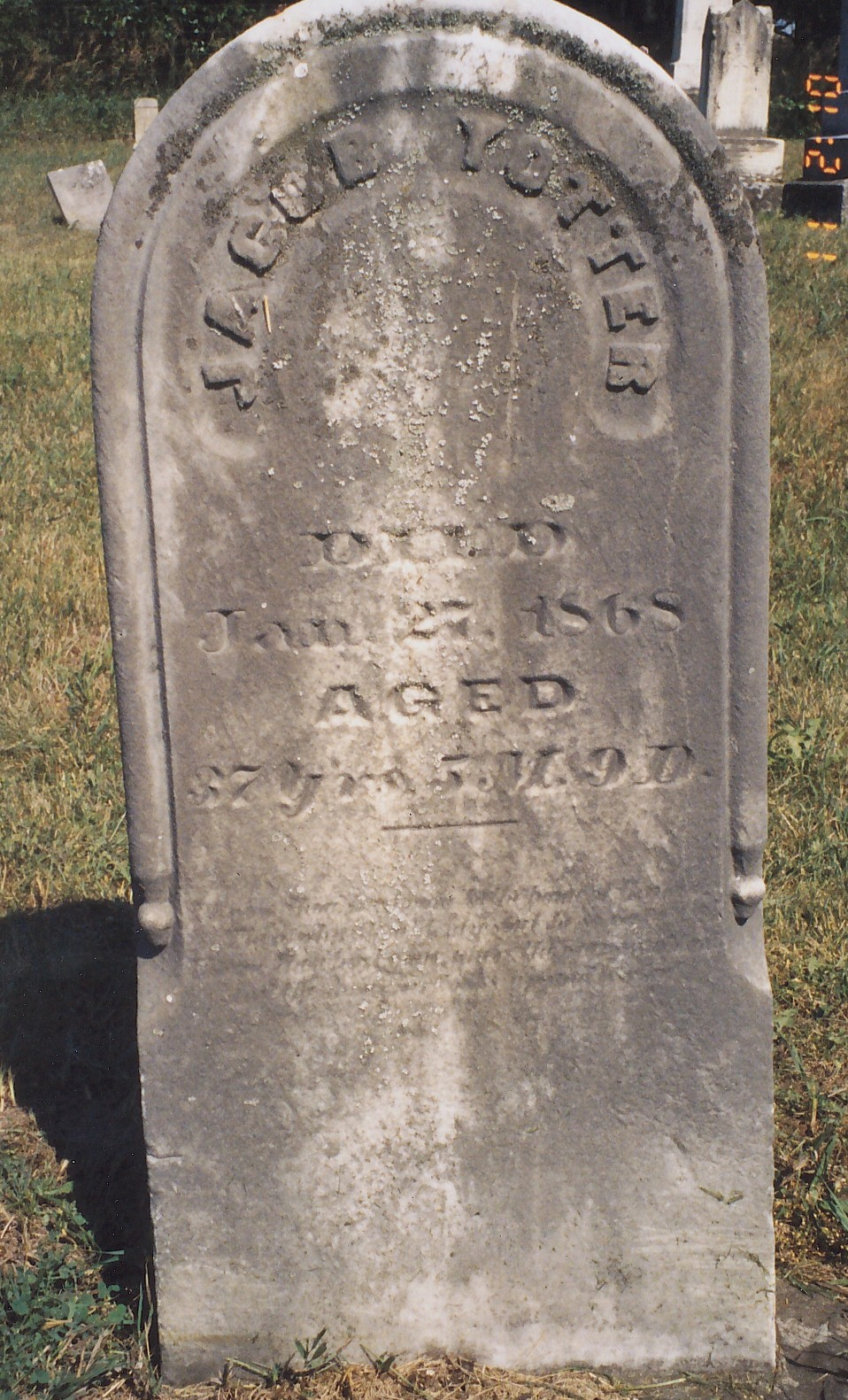 Jacob Yotter
Died Jan. 27, 1868(?)
Aged 37 yrs 5m 9d
There is an inscription but it was not legible.

The stone next to Jacob Yotter is for
Frances A.
Wife of Jacob Yotter
Died Nov 24, 1874
33ys 4m 10d


Next to Jacob Yotter's stone was
Henry Yotter
Died Jan 1872
(Stone was on the ground)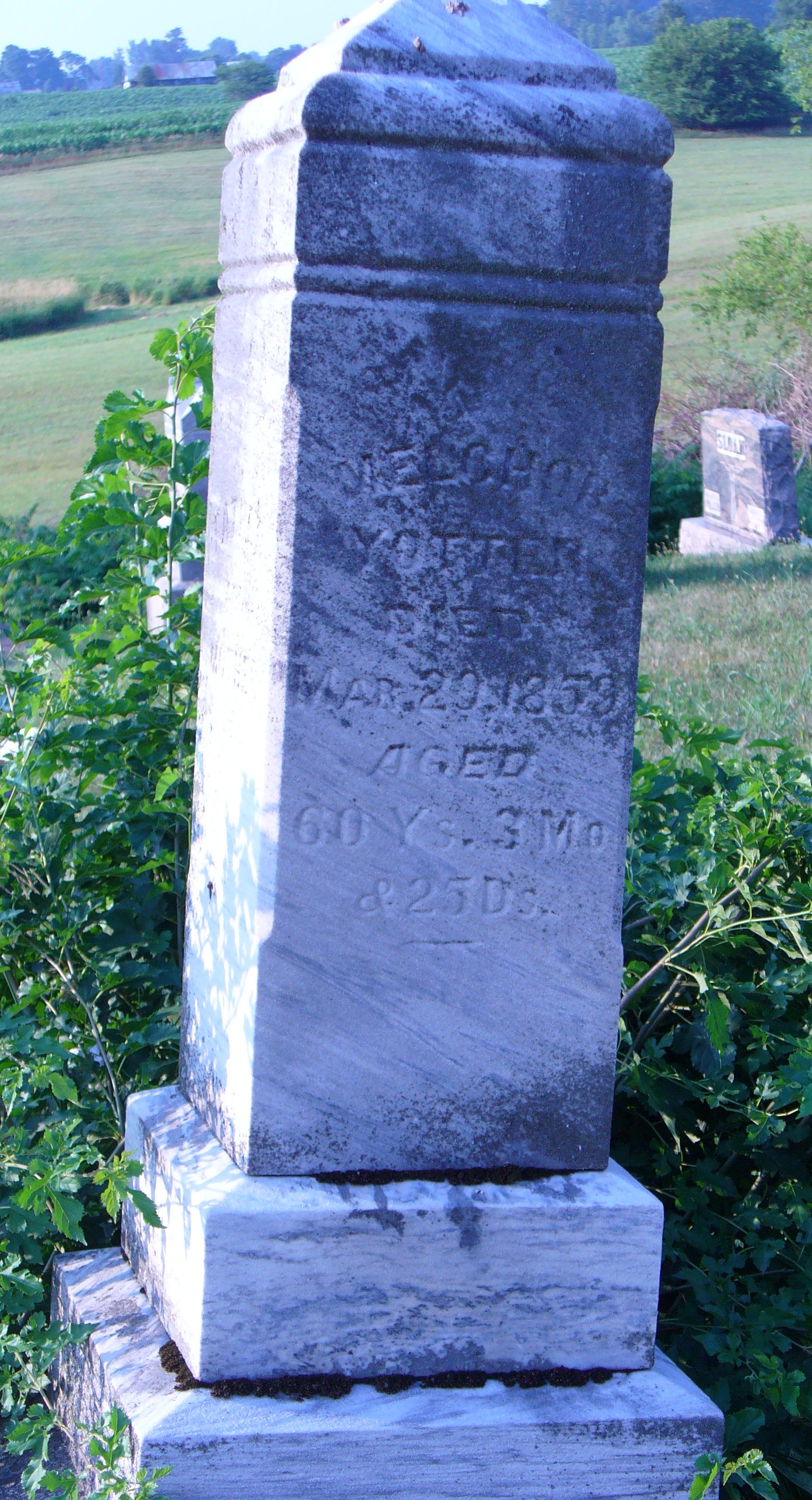 Melchoir Yotter
Died Mar 29, 1859
Aged 60 yrs 3mo 25ds
This stone is leaning to the side.

On the other side of the pillar was
Catherine
Wife of
M.Yotter
Died June 2, 1892
84ys 7mos 2ds

There was a partially buried stone at the base of Melchoir's stone. The words were not legible, but there was a lamb carved at the top.
This stone was next to the Yotter stones.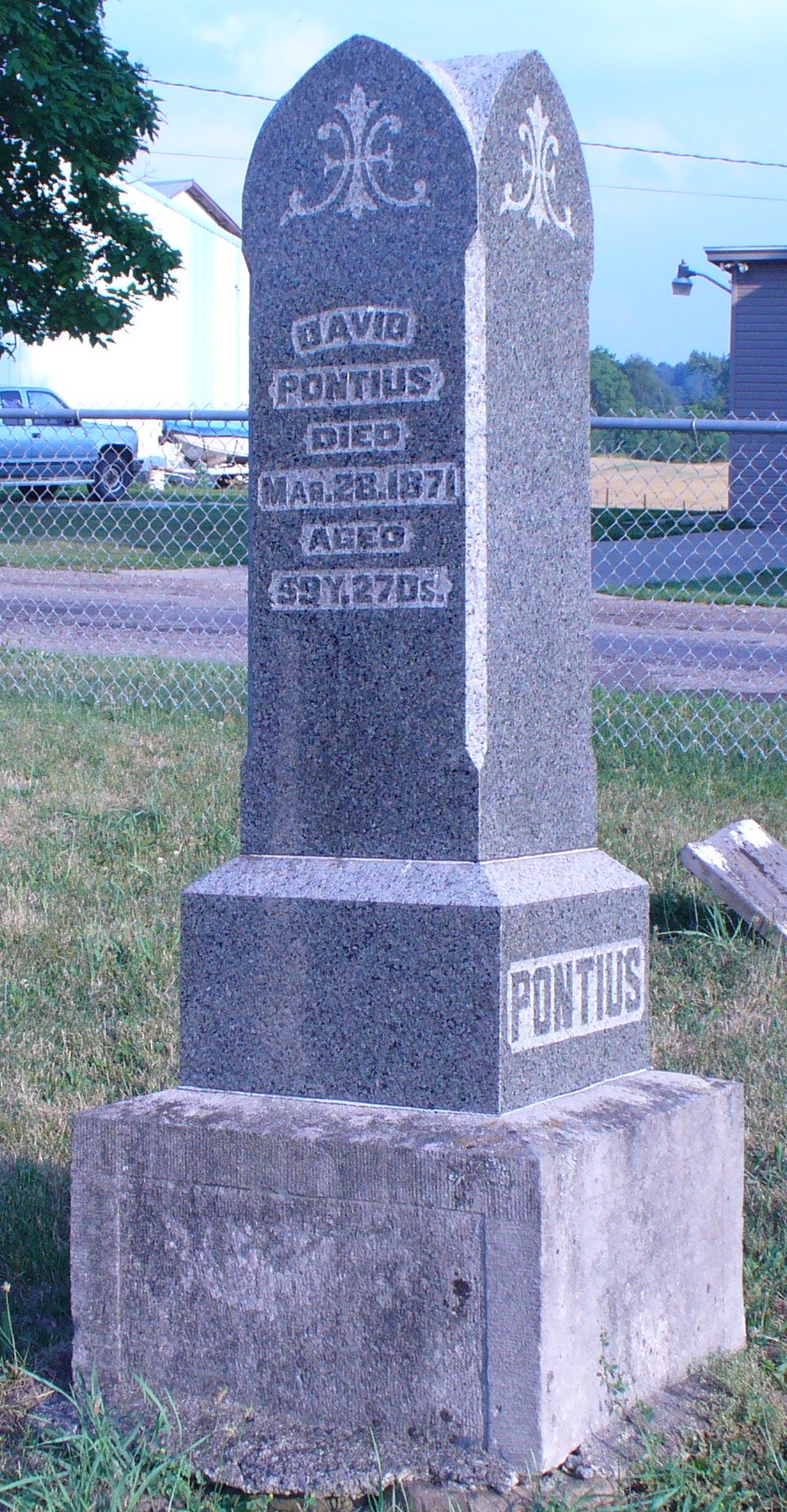 David Pontius
Died 26 March 1871
Aged 59y 27ds

On the other side of the pillar was
Anna M.
Wife of D. Pontius
Died Jan 22, 1892
Aged 80y 11m 23 ds
Nearby were two buried stones:
Huldah
Dau. of D & A Pontius
Died May 25, 1853
Aged 7 ys 17ds

Catherine
Her inscription was not legible